Dance Studio Flooring
Wall-Mounted
Single Beam Ballet Barre
$257.00 – $969.00
This wall-mounted ballet barre is sturdy, space-saving, and elegant. It provides the essential support you need for your dance classes, enabling you to train as intensively as desired.
SPECIFICATIONS
Single Beam Design
Made of Heavy-Duty steel
Suitable for 40mm +/- Diameter bar
Available in Black or Silver
GUARANTEED SAFE CHECKOUT





Dispatch within 1 - 2 business days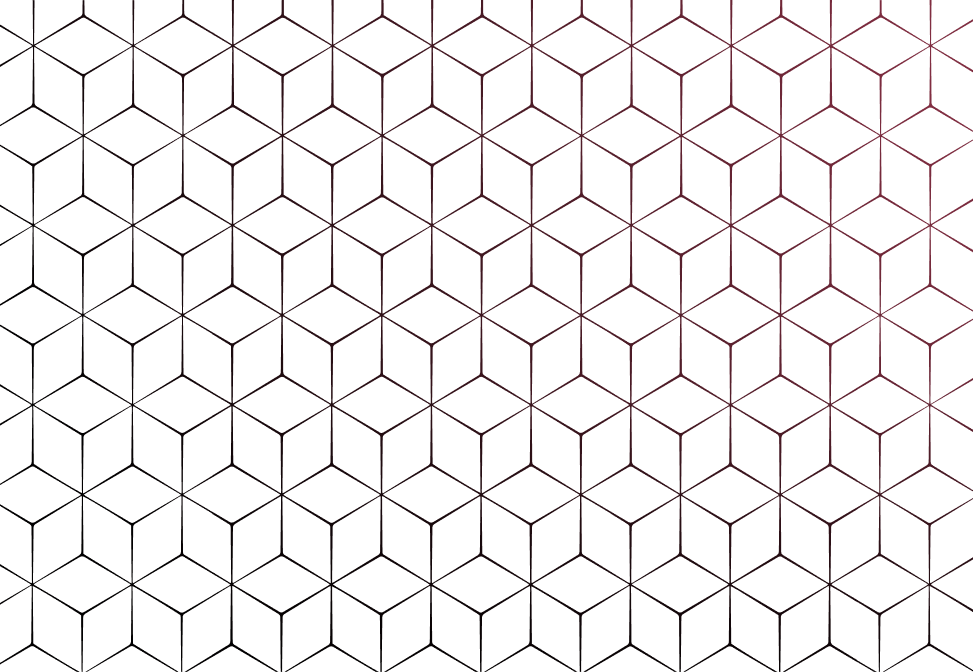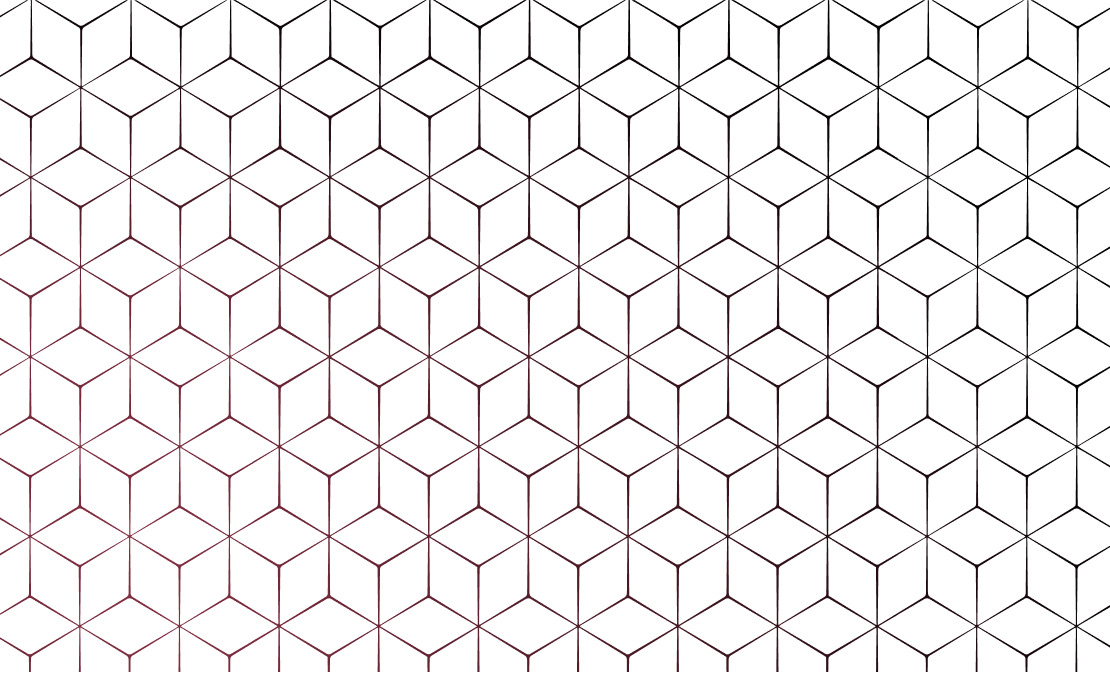 STRENGTH AND ELEGANCE COMBINED
Our specially designed saddles securely grip the wooden bar, evenly distributing the pressure applied by dancers to create a sturdy and reliable ballet barre.
The combination of strong steel and the flexible, study, and warm feel of beech wood creates a supportive environment for you to concentrate on your movements with ease.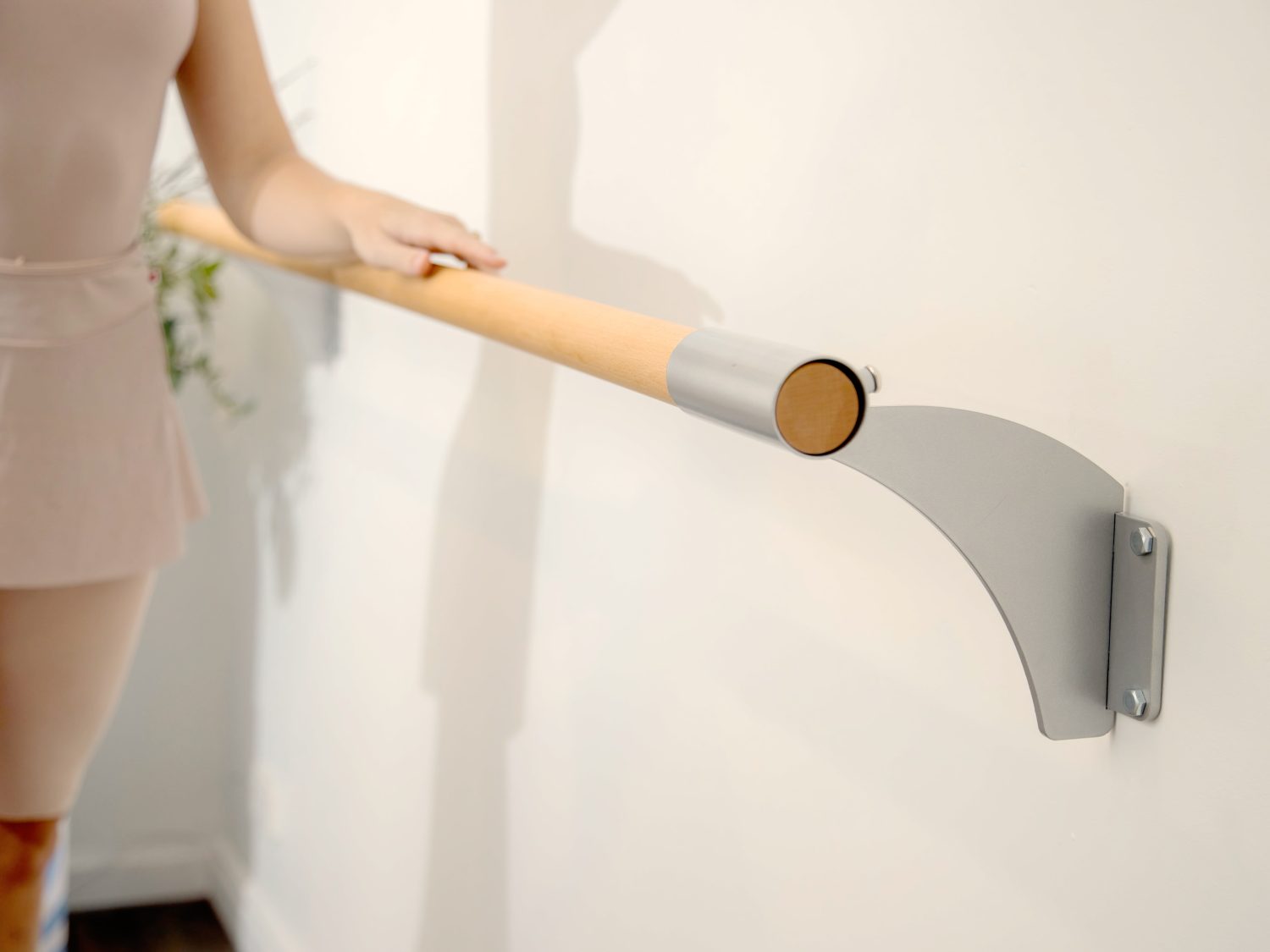 Seamless Extension
The wall brackets and saddles are engineered to join two wooden beams in each saddle, creating a continuous and seamless barre that runs along the length of your studio wall without any interruptions.
The beams are held firmly in place in the middle by discreet screws that do not compromise the natural properties of the wood, ensuring stability at every point in your studio space, no matter its size.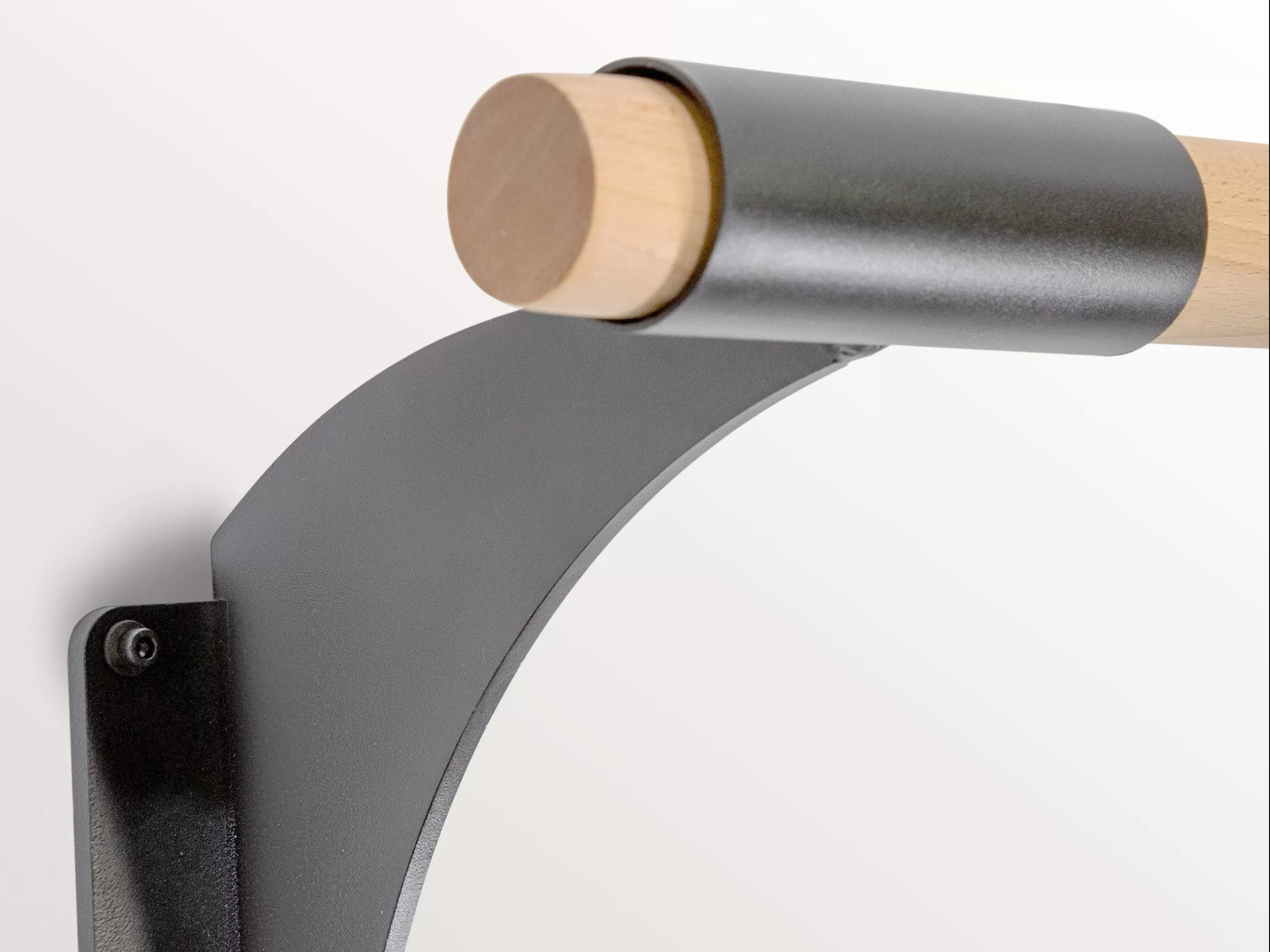 Compact and Space-Saving Design
Maximize your dancing space with our intelligently designed ballet barre bracket, crafted with practicality and space-saving in mind. Its compact design allows you to create the perfect ballet practice setup without compromising valuable studio space, all while enjoying the benefits of a sturdy and dependable barre.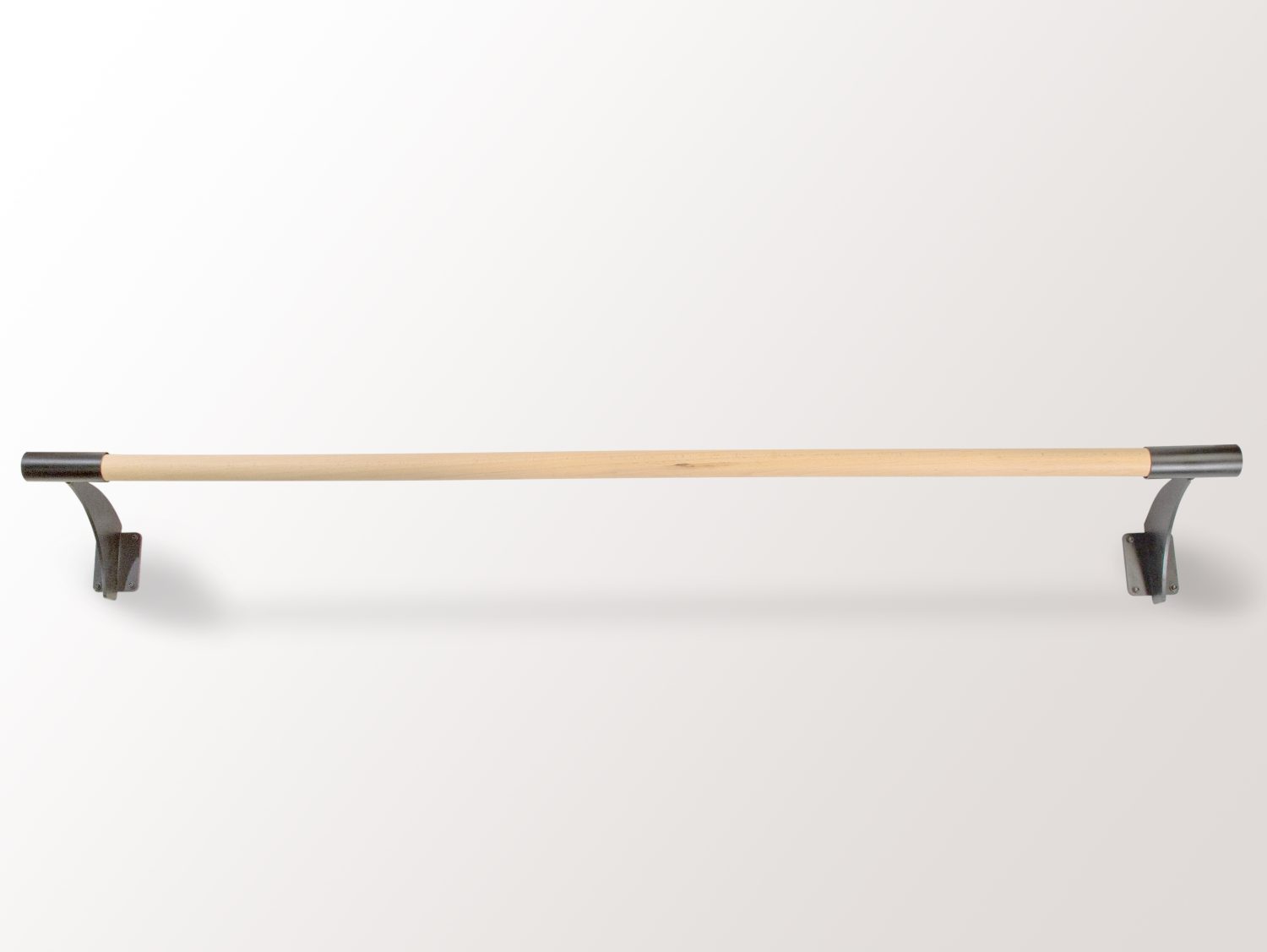 QUICK AND EASY INSTALLATION
The installation of this wall-mounted bracket is straightforward. The bracket can be securely mounted on any solid wall, such as a brick wall, concrete wall, or wooden beams.
It is recommended to have a qualified tradesperson handle the installation; however, if you possess the right tools and skills, you can install the bracket yourself, as it is similar to installing other equipment that requires mounting.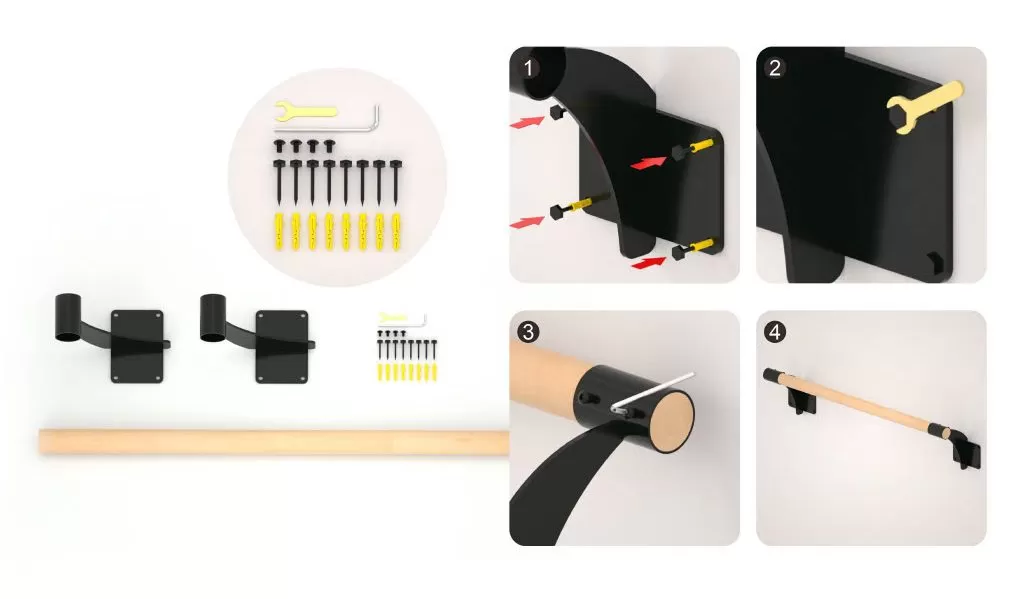 DELIVERY INFO
Your order will be delivered by one of our national carrier partners, such as StarTrack, Toll Express, Aramex, Hunter Express, or another appropriate carrier.
In most cases, your order will be dispatched from our Sydney warehouse on the next business day.
Once your order leaves our warehouse, you will receive a shipping confirmation email containing your tracking link.
The total shipping cost will be calculated at checkout.
Free local pick-up is available for customers in Sydney. Simply place your order online and select 'PICK UP' at checkout.