About
Dance Floor
A dynamic manufacturer and supplier of Sprung Dance Floors, Vinyl Dance Floors, Portable Dance Floors, Sport Floor Systems & Portable Staging Systems, servicing a myriad of clients around Australia and beyond.
Specialising in the Education, Dance, Sports, Entertainment, Residential and Commercial markets among others, we take great pride in the products and service we provide, ensuring all aspects are taken care of throughout any and every transaction, as we strive to create exceptional customer experiences.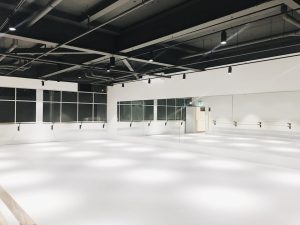 Providing premium products across a wide range of flooring and staging system to suit all budget types and just about any application – we take the hassle out of such purchases and focus solely on your requirements, speaking in lay-terms, thus allowing the customer to understand every aspect of the potential transaction, no matter the circumstances.
Our role is that of a solution provider. Quite simply, we take great pride in the responsibility we hold to our customers in making certain every last detail has been communicated, understood and actioned if requested to do so. We'll ask questions, come out and meet you wherever possible and you will experience professionalism, integrity and enthusiasm from a team of refined delegates.
Get a Quotation
Request Pricing and More Information
Please fill out the following form and one of our friendly team members will get back to you shortly.